---
Web Design Samples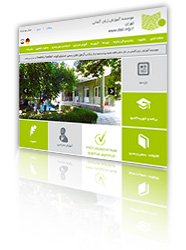 Custom CRM, Custom CMS
Custom Accounting Software,
Web Design & Photography
Customer :
Iran, DSIT
(formerly Goethe Institut)
www.dsit.org.ir
Technology :
ASP.NET, Css3, HTML5, jQuery
12/2013 - 2014
Web Design & Professional Web Development : Our company has been established to build and develop high quality custom websites. We would also be glad to offer our free consulting services to you. View more of our work »
ARASHMX Developer has more than 11 years of experience in web design and professional web programming and created many websites design and more than 100 web Applications, software components and Software.
Speaking of web design, concerning different jobs that we do for you, we meet different needs of yours and along with them, effective solutions are what we offer you to solve your problems.
We have learned that features don't play the key role in building a content management system and what matters more is meeting specific needs of data management, lead generation and communication.
Our services:


Develop Web Applications and E-Commerce Sites using .NET-based technologies
User Interface & Custom Website Design & Redesign
Search Engine Optimization (SEO)
Web and Internet Solutions
Custom CMS (Content Management System) and Custom CRM (Customer Relationship Management)
E-Magazine & E-Catalogs
Design and model Relational Databases in Microsoft SQL Server & Access
Develop XML Web Services & Windows Services
Develop Windows Applications using .NET-based technologies
Information & Systems Architecture
Custom Web Development
Photography for Website
Web Consultant
---
Certified and approved by Microsoft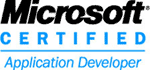 URL : www.microsoft.com/learning/mcp/transcripts
Transcript ID : 708654
Access Code : arashmxnet

---
Our web design company takes you as a friend and while doing the job, your goals and ours become interwoven. It can be said that a live project is not always complete, therefore, the web design is the first step of our common plan.
ARASHMX creates extraordinary results by providing a superior level of expertise for web development, custom application development, Database Development, web maintenance, multimedia and creative services. My team is committed to expanding our clients' business capabilities by becoming a trusted partner for digital strategy, creative, and technology services. From start to finish, we:
Create quite simple website and content management with best performance
Focus on your specific needs
Design effective interactive media
Create unique web design with limitless software
Develop creative solutions
Create flexible and efficient Websites
Verify performance
Deliver results
Let us unleash the power of your business . . . today!